Caroline and Maggie were so darling! Caroline, the bigger twin with dark hair, was quite alert and took a while for her to really fall asleep, but the session overall went pretty well!
Maggie was very complacent and pretty much let us do anything with her :)
Little Maggie had to stay behind in the hospital a few days, so I waited patiently for her to be released so that we could photograph them together.
I just love twins! There's something so special about twins. My mom is a fraternal twin, so it is even more special for me to photograph a set of twins.
These girls are just beautiful! Poor dad got pooped and peed on by Caroline 2-3 times during the parent shots. He was a champ, for sure! :) I can't wait to see little Caroline and Maggie again!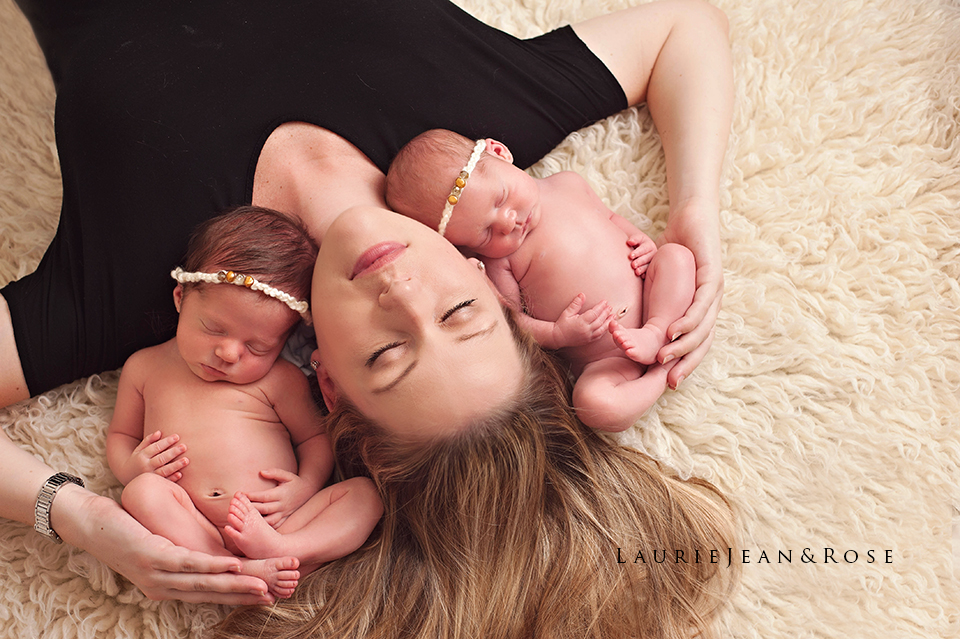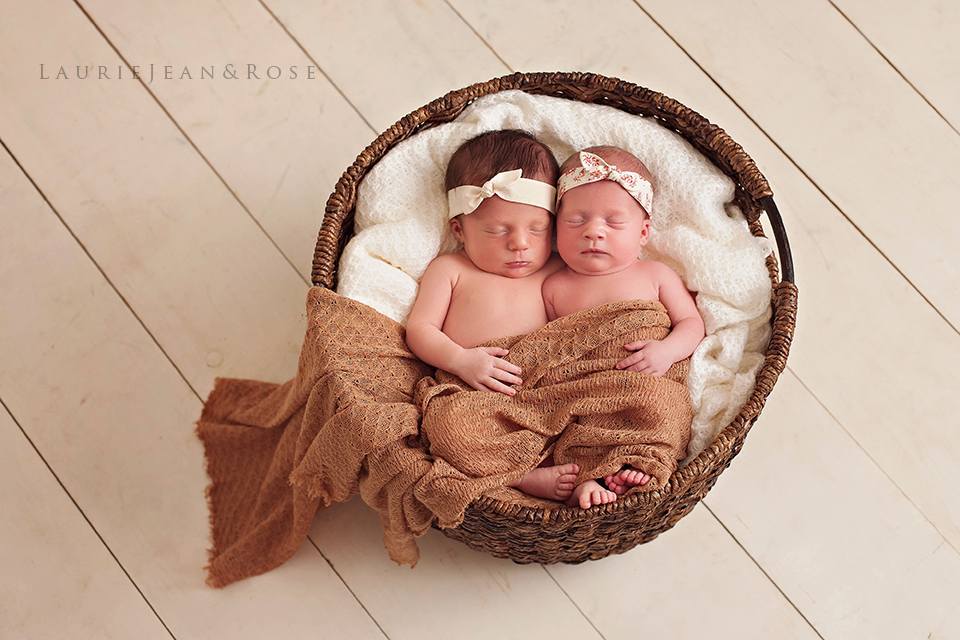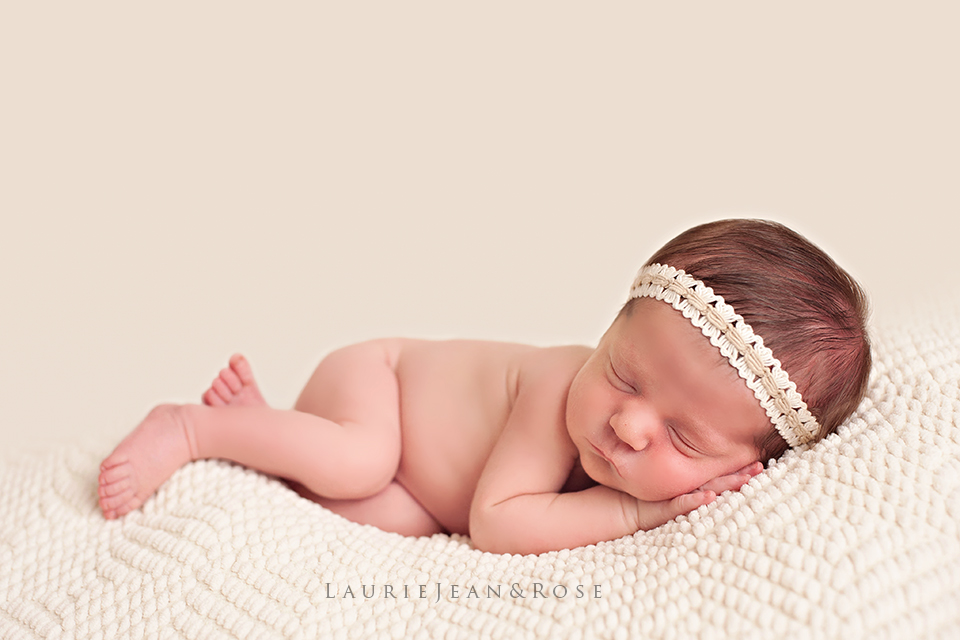 >